From speeches of Vahan Babakhanyan at pan-Armenian media forum in Antelias (Lebanon) on July 2-4, 2019.
Partially translation in English. Full text in Russian – here. Video in Armenian can be provided upon request.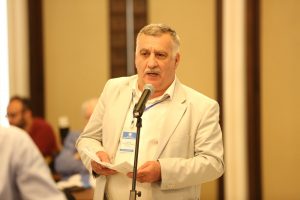 July 4, 2019
"Since we already had a meeting with the theme "All-Armenian problems and the formation of international public opinion", I suggest that we decide and write on paper what they are specifically – our All-Armenian tasks. We have been talking about different problems for three days for several hours, but we still do not formulate the most important problems and tasks.
Let's define and fix a few priority topics and create a working group of, say, 4-5 people, who will monitor each month – who, what newspaper, what web site or other Armenian information resource writes or does not write and how it writes about the chosen priority themes and issues .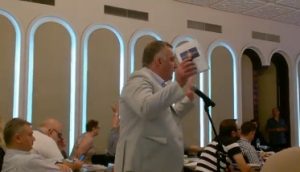 If such a working group will not be created here, then we ourselves will independently make such monitoring in Sankt Petersburg and will reflect these reports on Facebook and the Internet. I speak here the name of Aboszoda, but no one knows this name. This man today is Njdeh for his Talysh people in their national liberation movement in Azerbaijan. He is now in prison in facist Baku. But who writes in the Armenian media in the world about him? No one! We in Russia are following and critically covering what is connected with the Aboszoda and the Talysh movement (link).